Havering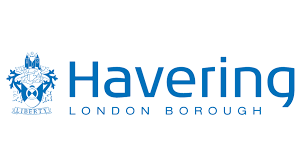 Welcome to the Havering page on the East London Lettings company website
We hope you find this web page useful in answering any questions you may have about Havering's Housing Allocation Scheme.
To be able to apply for Housing under Choice Homes, you will need to apply through Havering's online application form. Your application will be assessed and if you meet our criteria you will be accepted on to the Housing Register. On completion of registration, a letter will be sent out to you advising of your registration bidding number, date, bed size entitlement, banding and login details for the ELLC site.
Multiple Viewings of Advertised Properties
In line with the Allocations Policy, the Council will commence the implementation of multiple viewings on all our advertised properties shortly. For every property advertised the following will apply:-
The top five bidders will be selected and given appointments to view the property.
The offer will be made in descending order starting with the highest bidder.
Where the higher bidder refuses, the next bidder will be made the offer. If the next bidder accepts the offer, the higher bidder who had refused will
be allowed to remain on the register.
Where all selected bidders refuse the offer and the property is deemed as suitable, the Council's Allocation policy will be engaged.
Starting with the highest bidder, a formal offer will be made. If a bidder were to formally refuse the offer and the refusal is deemed as unjustified, this will result in their register application been cancelled and they will not be allowed to reapply for a period of 12 months.
The process will also apply where a bidder refuses to attend a viewing appointment.
Havering Housing Allocation Scheme
Havering Borough is an area with very high demand for social and affordable housing and unfortunately a limited supply of homes to rent from the Council. Due to the increasing supply and demand pressures, the Council decided to review the way social housing is allocated in the borough and implement a new allocations scheme.
Havering Council's new Housing Allocation Scheme has now been published. The new scheme focuses on;

• Helping those in most housing need
• Rewarding residents with a long attachment to the borough
• Rewarding residents who make a contribution to the local community
• Providing a fair and transparent system by which people are prioritised for social housing.
• Supporting residents to actively pursue suitable alternative housing options
The changes to the housing register include new qualification criteria, banding system, one offer only policy, sheltered housing eligibility criteria and the monitoring of bidding activity to ensure that applicants actively participate in securing accommodation.
Qualification Criteria to Join the Housing Register
To qualify for the Housing Register you must meet all basic eligibility criteria and qualification criteria including;
• You must be at least 18 years of age or older to apply
• You must have lived in the borough continuously for 6 years
• You must not be the owner or have an interest in a residential property
• Your household must earn no more than £36,000 as a single person or couple (without children)
• Your household must earn no more than £50,000 (with children)
• You must not have been guilty of serious unacceptable behaviour
• You must be able to meet one of the housing need criteria
Bidding – How the System Works
Havering operates a 5-tier banding system. The bidding priorities are ranked in order of;
a) Band 1
b) Band 2a
c) Band 2b
d) Band 2c
e) Band 3
You can only bid for two properties per cycle but you can withdraw a bid and bid on another property if you wish.
In common with all local authorities Havering is experiencing a growing demand for accommodation that outweighs the supply and certain parts of Havering have little or no available properties. You are therefore encouraged to be as flexible as possible in your choices about where you want to live and what type of property you want. Being less restrictive could mean that you are allocated a property quicker.
After a Bidding Cycle has finished
Bids are generally ranked by the Rehousing Team according to level of priority of the band and then how long customers have been waiting on the housing register. Within these bands, applications are ranked in date order of application. The exception to this are some applicants placed in the Emergency rehousing band that have an urgent need to move and therefore receive a direct offer of accommodation.
After the bidding period has ended, staff will carry out further eligibility checks and request a full verification of applicants high enough on the bidding list. If your circumstances have changed or you have debts owing to the Housing Service or you have been found guilty of serious unacceptable behaviour you may not be selected for an offer. It may also be that when your application is verified you no longer meet the qualification criteria for the Housing register and your application will be then cancelled. If you are not made an offer for these reasons, a letter will be sent advising of the reason of why a bid has not been accepted.
Once an application has been approved for an offer, the Rehousing team will arrange for a viewing of the property and for a tenancy to be signed up.
There is very high demand for council and housing association properties in Havering. If an applicant does not turn up to view a property without telling us beforehand, we will assume that they have refused the property.
If an offer of suitable accommodation is refused by the bidder, the property will then be offered to the bidder ranked second on the list and so on until the property is let.
Refusals of Offers of Accommodation
If you have been successful in bidding for a property, the Council will only make one offer of the accommodation. If an applicant does not consider the property is suitable for their household at the viewing, they will be asked to complete a form setting out their reasons for refusing the offer and this will be submitted to a Reviews Officer.
If the Reviewing Officer decides the offer was suitable for the household's circumstances, no further offer will be made and the Council's rehousing duty will end or the application cancelled with the applicant being disqualified from reapplying for housing for 12 months. Please note that an applicant can ask for a review of the suitability of the accommodation offered regardless of whether they accept the offer or not.
Void Lettable Standard – Our Commitment to You
Havering Council have an approved Lettable standard for the condition of which we let our empty properties. This standard is a guide to all incoming and transferring tenants on what works they should expect to find have been done before they move into their new home. This standard has been approved by the residents through consultation.
Arrange to change the locks of an empty home within 24 hours of the keys being handed in and arrange to inspect the property to check for asbestos and carry out gas and electrical checks within one day of changing the locks
• Check all empty properties to ensure that they are free from rubbish and are safe and secure
• Ensure that all empty properties are clean and cleared both inside and out to the Lettable standard before letting
• Inspect all the work we have carried out prior to re-letting to make sure the property meets our 'Lettable Standard'
• Carry out viewings with prospective tenants
• Complete minor repair work within one month of the tenancy start date; and
• Recharge for any repairs that are deemed to be the outgoing tenants' responsibility or damage.
If you require further information regarding this scheme, or if you would like to discuss the Lettable Standard, please contact the Rehousing Team direct on 01708434055/4066
Contact Us
For advice and assistance please call the Rehousing Team on 01708434055/4066. Please note this is a very busy line and you may experience difficulty with getting through, it may be easier to contact us over email on lettings@havering.gov.uk or visit our website for further information.
The Council wants everyone on the Housing Register to be able to participate in Choice Homes and access the website to bid for accommodation. If you need help with bidding, please contact us and we will offer support.
Free computer access
If you do not have computer access at home, free Internet access is available at all libraries in Havering, although it is advisable to book in advance as this is a popular service.
Libraries and Local Service Centres
• Harold Hill Library - Hilldene Avenue, Harold Hill, RM3 8DJ
• Homes & Housing Office, Chippenham Road, Harold Hill
• Romford Central Library, St. Edwards Way, Romford, RM1 3AR
• Collier Row Library - 45 Collier Row Road, Romford, RM5 3NR
• Elm Park Library - St Nicholas Avenue, Hornchurch, RM12 4PT
• Central Library - 32-34 High Street, Romford, RM1 1HR
• Public Advice & Service Centre - Liberty Shopping Centre, Romford

London Borough of Havering uses The Language Shop for all its translation, interpretation and sign language needs. The Language Shop is responsible for ensuring and supporting public sector organisations across Greater London in Health and Local Government to communicate effectively with non-English speaking and Deaf patients and residents. Services provided by The Language Shop include; face to face interpreting, telephone interpreting, translation, reproduction of print material in large print and in Braille, and British Sign Language interpreting.