Partner landlords
Organisations Involved
Council Housing
Council houses were built and operated by local councils to supply uncrowded, well built homes on secure tenancies at affordable (below market) rents to the local population. There are many more people on the various housing registers of London councils than there are houses available, which means that even if you are eligilbe for a council property it will very often be years before you are housed.
Housing Associations
Often called Registered Social Landlords – develop and manage affordable housing using a mixture of government and private sector funding. When Housing Associations properties are let on a permanent basis this is done on the basis of an Assured Tenancy. This type of tenancy confers rights and responsibilities that are very similar to a local authority secure tenancy. Please note that the 'Right to Buy' only applies to secure tenancies on local authority properties.
Tenant Management Organisations (TMO's).
On several estates, housing management services are provided through Tenant Management Organisations (TMO's).
These are the Carpenters Estate in Stratford, where services are provided through the Carpenters TMO; and the Radley Terrace, Cliff Walk and Trinity Gardens area in E16 where the CTR TMO provides services. In Waltham Forest the SAMS TMO is responsible for a number of properties in Leytonstone, E11 and Friday Hill TMO is responsible for a number of properties in Chingford, E4.
TMO's aim to involve residents in decisions affecting their homes and estates. TMO's offer tenancies on exactly the same terms as the council. TMO's are responsible for organising the day to day repairs to homes, collecting rents, managing your tenancy and other services such as cleaning communal areas and management of concierge services in Tower Blocks. These services are provided by officers who are answerable to a management committee elected by residents.
Applicants who apply for TMO properties in Hackney will be expected to participate in the running of the TMO.
Housing Associations
We work with many Housing Associations the following are the ones we work with most often. The links on this page to the various Housing Association websites open new windows.
The Homes and Communities Authority are in charge of Housing Associations and you can get more information from their website by clicking here.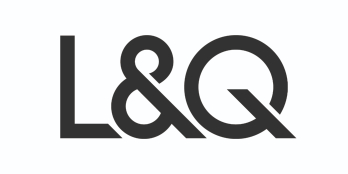 L&Q
L&Q is a major social housing provider and it also provides sheltered and supported housing for those with special needs. L&Q have regenerated a large number of areas and dilapidated street properties. Click here for the L&Q website.

Family Mosaic / Peabody
Family Mosaic now Peabody have more than 20,000 homes to rent in London and Essex. They build more than 1,000 properties a year and assist people in buy shared ownership properties. Family Mosaic uses ELLC for their Choice Based Lettings Service. Click here for the Peabody website .
One Housing Group
Formed in September 2007, One Housing Group (OHG) is a non-asset holding parent that brings together three housing associations under a group structure: Community Housing Association, Toynbee Housing Association and Island Homes Housing Association.
Together the Group manages over 12,000 homes in 26 local authorities across London and adjacent counties and has over 2,700 homes in the development pipeline. These include affordable rented homes, shared ownership schemes, intermediate rent homes for key workers and homes for private sale. All schemes look at the need for balanced communities and therefore include a mixture of tenures and uses. Click here for the One Housing Group website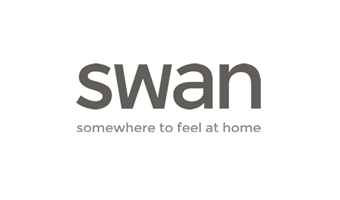 Swan Housing Group
Swan Housing Group provides affordable homes for rent and purchase throughout Essex and East London and are currently carrying out large scale regeneration projects in areas in Tower Hamlets and Basildon. They also provide NHS keyworker units for rent in Essex and Havering. Click here for the Swan Housing Group website

Circle 33 Housing Group
Circle 33 Housing Trust now Clarion Housing began life as a traditional housing association in 1968. In 2005 it merged with the Anglia Housing Group, and is now the largest partner subsidiary in the Circle Anglia group, owning homes in and around London in 47 Local Authority areas.
Circle 33 Housing Trust directly manages general needs properties in London, provides maintenance services to supported, commercial and leasehold properties, and has a high profile in London as a leading social housing provider and member of the G15 of Housing Associations, whilst enjoying the benefits of being part of a national housing group. Click here for Circle 33 Housing Group website

Notting Hill Genesis
Notting Hill Genesis are one of the largest and most diverse housing groups in the UK. The Group consists of PCHA, Pathmeads, and Springboard housing associations. They also have in their group a charitable foundation, Genesis Community. Click here for the Notting Hill Genesis Housing Group website
Southern Housing Group
Is one of southern England's largest housing associations. They employ more than 900 people and work with more than 70 local authorities. Their mission is to unlock the potential of people and places and they've been doing this since 1901, when their founder Samuel Lewis bequeathed £670,000 (equivalent to £30 million today) to provide housing for the poor. They achieve this by:
Developing quality, affordable housing
Improving the neighbourhoods where their residents live
Developing a range of rent and home ownership opportunities
Investing in their staff, their residents and their legacy.
Click here for the Southern Housing Group website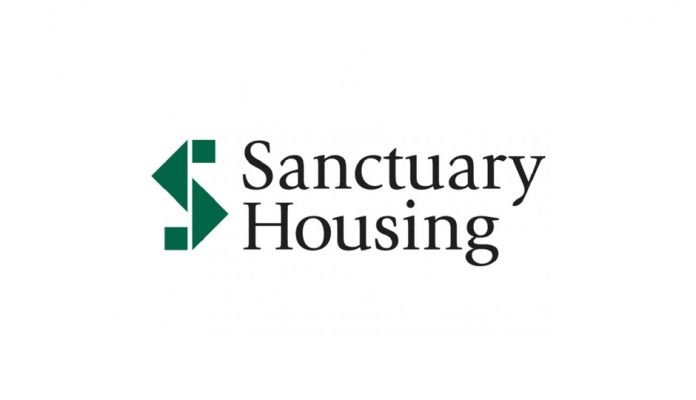 Sanctuary Housing
Sanctuary Group, a charitable organisation, is a successful housing provider, managing over 70,000 homes throughout England and Scotland including general rented, sheltered and supported accommodation and student and keyworker accommodation along with registered care homes and student and key worker accommodation. Established in 1969, Sanctuary Housing has more than 40 years experience in the sector. Click here for the Sanctuary Housing website
Triathlon Homes
Triathlon Homes is the body responsible for the housing in the former Olympic Park, it has properties available for socail rent as well as purchase. To visit their website click here.