Waltham Forest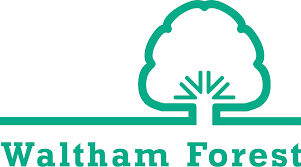 Welcome to the Waltham Forest page on the East London Lettings Company website
Re-registration
All Waltham Forest housing register applicants must re-register their housing application each year. There is a period of time in which you must re-register. The dates in which you must re-register are shown under the "My Social Housing" section of this website when you log on. These dates are also shown on the Council website www.walthamforest.gov.uk when you log on to your My Account.
You are advised to check these dates regularly as they may change.
If you fail to re-register within these dates your housing application will automatically close. You will then need to contact us to reinstate your application. We may reinstate your application if you contact us within 13 weeks.
If you contact us after 13 weeks then you will need to re-apply to join the housing list. You will therefore lose any priority for housing and associated waiting time from your earlier application.
For more information, visit: https://www.walthamforest.gov.uk/housing/find-home/council-housing/housing-re-registration
Our Housing Allocation Scheme
The rules determining who can apply for housing and how we determine priority is set out in the Waltham Forest Housing Allocation Scheme 2021.
Details of our housing allocation scheme are here: https://www.walthamforest.gov.uk/housing/find-home/council-housing/how-we-allocate-council-and-housing-association-housing
Bidding
Properties are advertised Thursday and the adverts remain open for bidding until Sunday midnight. No properties adverts are displayed from Monday to Wednesday.
Restricted bidding
You may not be able to bid for every property advertised. The Council may restrict bidding to specific groups of applicants. The property advertisement will indicate who can bid for properties by using these letter codes:
| | |
| --- | --- |
| CL | Care Leaver - young person leaving care of Waltham Forest Council |
| DE | Decant - Waltham Forest Council tenants who need to move due to repairs or redevelopment |
| IM | Incentive Move – council and housing association tenants who have been assessed for downsizing to a smaller property under our transfer incentive scheme |
| T | Waltham Forest Council tenants seeking a transfer |
| HH | Homeless Homeseeker – agreed (full homeless duty accepted) homeless households living in temporary accommodation |
| H | Homeseeker – everyone else on the housing list |
Accessible and adapted homes
Some properties are suitable for people with mobility problems, including properties with level access, wheelchair accessibility or disability adaptation. Those who have an assessed medical need will be given priority for these types of property.
We class these properties according to the London Accessible Housing Register (LAHR) categories:
| | |
| --- | --- |
| LAHR code | Description |
| A | Wheelchair accessible throughout |
| B | Wheelchair access to essential areas |
| C | Newer properties that are adaptable |
| D | Other properties that may have adaptations or be adaptable |
| E | Step free properties |
| E+ | Minimal steps |
Sheltered Housing
If you are over 50s year old you may be interested in sheltered housing. Sheltered housing consists of self-contained flats clustered in a scheme with other older people, and with access to communal facilities and some extra support when needed.
More information about sheltered housing is here: https://www.walthamforest.gov.uk/adult-social-care/residential-care-supported-and-sheltered-housing/sheltered-housing
Out of borough options
Almost all properties we advertised are within Waltham Forest. There are a very small number of council owned properties in Epping, Wickford and Billericay which only rarely become available.
If you are existing council or housing association tenant options to move outside of the borough may be available through services such as Home Finder UK and Home Swapper:
Private Sector Lettings – Another Option?
We currently have over 8,500 Council tenants and other residents on our housing register, of which over 2,000 are homeless families residing in temporary accommodation (figures last updated June 2018).
As an alternative to social housing, the Council's Private Sector Lettings Team offers assistance to find homes for homeless households in temporary accommodation. The service runs a Self-Help scheme, which provides financial assistance to customers who find a private rented property for themselves. By using this scheme, our customers can live in a property and an area of their own choosing, instead of being given long-term temporary accommodation by the Council which may be a long distance away from Waltham Forest. We can also assist some Council tenants to move via this scheme to a home which may be better suited to their needs.
For full details of these options, please contact the Private Sector Lettings Team on 020-8496-5349 or contact them via email at: PrivateSectorLettings@walthamforest.gov.uk